As more and more of us in Brighton and Sussex use our gardens as 'outside rooms' it is important to make sure that your garden is fully secure. ASL Locksmiths & Security Solutions, Brighton are able to provide low cost security solutions to keep your property (and you) safe whether you live in a central Brighton location or a more rural location such as Hassocks, Ovingdean or Woodingdean
(for details of all the areas we cover see https://www.asllocksmithssussex.co.uk/areas-covered)
Following a site visit. ASL Locksmiths & Security Solutions will provide you with a free garden security quotation. To arrange a site visit call Jon on 07878 558 458
Site visits are free as long as there are in areas detailed in the list below or are within a 20 mile radius of central Brighton.
During our site visit we will review:
Shed Locks
Garage security
Fence and gate security
Defensive plants and planting
Gravel ground cover
Security lighting
 Please note if you have any areas you are particularly concerned about do let us know at the start of our visit or when you book the call.
Shed Locks
There are many ways for ensuring your shed or outbuildings are secure.  It may be as simple as replacing or adding new locks
Pad bolts such as this one below are widely available. Most pad bolts are suited to medium security environments and require a padlock to secure.
Alternatively you could choose a  close shackle padlock such as this one below (available from power tools UK). As the name suggests a close shackle padlock has a covered shackle making it harder to force open.
At ASL Lockmiths and security solutions we have helped many shed owners in Brighton and Sussex secure their sheds
Secure fences and side gates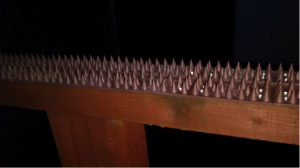 If you are concerned that people can enter your property over a fence then ASL locksmiths & Security Solutions can provide you with a suggestsions and a quote to help make access to your property harder for the opportunist burglar. Essentially our recommendations will always include reviewing your current fencing and seeing how existing fencing can be made harder to scale by, for example,  replacing or adding trellis strong enough to withstand coastal winds but not to support the weight of an intruder.
If you have a side gate to the side of  your house, as many houses do in Brighton and Hove  giving you (and a possible intruder) access to your garden we can fit secure pad bolts top and bottom, a spring return to ensure the gate closes once you have entered not leaving your outside space being seen by the opportunist passing by.
ASL Locksmith and security can also fit fence or wall spikes along perimeter boundaries for extra security. We have provided many home owners in Brighton and Sussex with secure fences and gates
Plants
At ASL Locksmiths & Security solutions we understand that you want your garden to look like a garden and not fort knox and are happy to recommend plants and bushes that can provide a natural barrier to intruders. We call these 'defensive plants'.  Recommend plants include rambling roses (thorny variety), spiney  berberis, japanese quince, and hawthorn we can advise on planting and the siting of these plants to maximise their effectiveness.
We also recommend that you keep plants and bushes in your front garden to below 1m – minimising places for potential burglars to hide.
ASL Locksmiths are proud to have provided many homes in Brighton and surrounding areas with effective, natural looking defences!
Noisy surfaces – Gravel Ground cover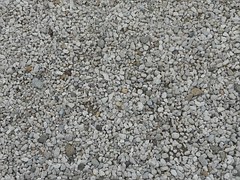 It sounds obvious (excuse the pun there) but using gravel or stones on driveways and paths particularly those below vulnerable, ground floor windows can really deter burglars. ASL Locksmiths & Security Solutions Brighton are happy to advise and install these 'noisy' ground covers.
Attractive outdoor security lighting.
Lighting is known to detract burglars and at ASL Locksmith and Security Solutions can supply and fit a range of lighting from motion sensor floodlights to passive infrared sensors (PIR) measure infrared light (heat) from animals or people.  Well thought out lighting should always add value to your outdoor experience as well as deter burglars.
For garage and shed entrances we recommend motion sensor floodlights as intruders do their best to avoid being seen.
Garage Security
As well as being used for cars, many of us use our garages to store garden equipment including chain saws, tools, lawnmowers and garden furniture as well as to house motor and push bikes or classic cars. Whatever you use your garage for it is important that it is a secure. Security options for your garage include – robust garage door locks, garage door defenders, a hasp lock (to use in combination with a padlock). There are specialist garage locks available depending on your door, roller shutter locks, bulldog locks  and Autolock stoppas. ASL Locksmith & Security Solutions, Brighton can supply and fit the most appropriate lock for your garage.
We also recommend garage security lighting to help deter burglars – there is a wide range of lighting options that we are happy to discuss with you.
See our 'improving the security of your garden outbuildings' page for more information on how to be secure.
ASL Locksmith & Security Solutions can provide Garden Security in the following areas in and around a 20 mile radius of Brighton
Not sure if we cover your area? Call 01273 240453 and ask.