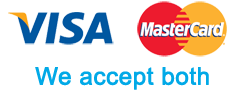 ASL Locksmith & Security Solutions offer 24 hour servicing and emergency call out's all throughout the Eastbourne area. Unlike other locksmith's, we are a family operated business who have your best interests at heart.
Whether you've been locked out of your home or office, broken your key in the lock or had your keys stolen give us a call. We will always arrive as promptly as possible in our company van and wearing our company shirts. So if you want complete peace of mind, excellent service and a trusted and reliable locksmith in Eastbourne – why not give us a call on 01273 240 453 and ask to speak to Jon.
We provide 24/7 emergency locksmith services to homes, shops, offices and warehouses throughout Eastbourne. We are also experts in installing and fitting a full range of security features, window locks, external door locks, bathroom door locks gate locks and child safety locks. For more information about these or any other services we provide see the 'services' page of our website.
If you would like us to provide you with a no-obligation quote for non-emergency work then please call Jon on 0878 558 458  to book an appointment.
LOCKED OUT IN Eastbourne?
ASL Locksmiths provide a 24 hour service for all homes, community buildings and offices in and around Eastbourne.
WE PROMISE A FAST RESPONSE TIME AND WILL ALWAYS GIVE YOU AN ESTIMATED ARRIVAL TIME… and if for any reason we are held up – we will let you know.
If you call and go through to our answering service we will call you back as soon as possible – usually this will be within a few minutes.
NO CALL OUT FEE's & NO HIDDEN EXTRA'S for customers in Eastbourne.
PAYMENT TO BE MADE IN CASH OR BY CARD – PLEASE CONFIRM HOW YOU WILL BE PAYING.
Located on the South Coast of England in East Sussex, Eastbourne is a seaside borough on the East side of the tallest chalk cliff in the UK, Beachy Head. Considered a resort town, a large amount of Eastbourne's economy is derived from tourism. Many visitors to Eastbourne are drawn in by the town's seaside attractions, sightseeing, public events and venue facilities and over 4.9 million visitors descend upon Eastbourne every year (Source: http://www.eastbourneunltd.co.uk/about-us/about-the-area/eastbourne-good-news/)
With over 100,000 residents, Eastbourne is one of the fastest growing beach towns in England and is also considered one of the top 10 happiest UK towns.
It is approximately 24 miles from Eastbourne to Brighton and takes about 55 minutes to drive from one to the other. This drive will take you from Brighton passed Falmer, Lewes, Selmeston and Polegate before reaching Eastbourne.
With regular Southern Rail train services from Brighton to Eastbourne, it can take as little as 35 minutes to get from one to the other. There are also regular connecting train services that can take up to an hour.  It is also possible to utilise the bus services to travel to Eastbourne, the 12x service http://www.buses.co.uk/service.shtml?serviceId=6577 or the Coaster 12 http://www.buses.co.uk/page.shtml?pageid=1345 provide a great travel experience.