EMERGENCY LOCKSMITH BRIGHTON – CALL 01273 240 453
If you are looking for an emergency locksmith in Brighton, one that is happy to come out 24 hours a day, is fairly priced, reliable and trustworthy, ASL Locksmiths Sussex could be exactly what you are looking for.
We provide 24 hour emergency locksmith and security services in Brighton and will be able to give you an estimated time of arrival when you call our engineer Jon. ASL Locksmiths is a family business with an excellent reputation – you can check out recent reviews and work completed if you visit our Facebook page.
You may need our 24 hour emergency service in Brighton:
If you are locked out of your home or office
If someone has tried to access your home, garden or office and you need to make the premises secure
If you have broken or lost your keys
If you have been burgled and need to secure your property
PAYMENT TO BE MADE IN CASH OR BY CARD – PLEASE CONFIRM HOW YOU WILL BE PAYING.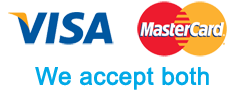 When you call our 24 hour emergency locksmith in Brighton we will ask questions about the service you need to help us get an understanding of what the job will entail and to give you an idea of the cost. Our costs are very fair and based on what the job will entail and the time of the call out.
If you would like to know more about our 24 hour emergency locksmiths services see our services page
If you would to pre-book an non-emergency locksmiths appointment  to:
For non-emergency repairs to replace or repair current locks or to provide a full security assessment please call Jon on 07878 558 458 to book an appointment.
ASL Locksmiths are a friendly, ethical, family locksmith.