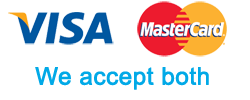 ASL Locksmiths & Security Solutions is based in Woodingdean, Brighton BN2.
ASL Locksmiths provide 24 hour emergency locksmith cover within a 20 mile radius around Brighton including the following areas:
If you click on the highlighted links you can find out more about the locksmith services we provide in the relevant areas.
If you are not sure we cover your area please call us on 07878 558 458. We look forward to hearing from you.
You can also check out our facebook page to find out more about some of our recent projects https://www.facebook.com/asllocksmithssussex As a local company we are really proud to offer emergency and non-emergency locksmith & security solutions to people living and working in Sussex.
As a local and family run business you can call us safe in the knowledge that our skilled, reliable and friendly locksmith will deliver an excellent service.