ASL Locksmith & Security Solutions provides 24 hour emergency locksmith services to shops, businesses and houses in  Portslade. Our experienced locksmiths (who grew up in Portslade)
Provide 24 hour emergency locksmith services with quick response times.
Repair, 

fit and service existing locks on doors, windows, garages, gates and outbuildings.

Fit new locks on doors, windows, gates, garages and outbuildings in Portslade

Help you access your property if you have lost or broken your  keys in Portslade  or simply left them on the kitchen table and locked yourself out.

Change locks on a rented property in Portslade (see www.asllocksmithssussex.co.uk/changing-locks-on-a-rented-property/)
Whatever the reason you need a locksmith in Portslade – for a pre-booked appointment or for a 24 hour emergency we are confident that our friendly and professional locksmiths will provide excellent service and value for money.
ASL Locksmith and Security solutions can provide you with security advice for your home, office, shop or factory in Portslade. Why not call 07878 558 458 for an initial chat.
ASL Lockmsiths  are pleased to be able to offer a full range of locksmith services to Portslade.
Unlike many other locksmiths operating in Portslade, ASL Locksmiths & Security Solutions  is a family run business – you call us, you speak to us and it is us who turns up. We have a van with our logo on it and our locksmiths will always be smartly dressed and in our company shirts. So if you want complete peace of mind, excellent service and a trusted and reliable locksmith in Portslade – why not give us a call on 01273 240 453 and ask to speak to Jon.
If you would like to check out what other people think about our 24 hour emergency Locksmith Portslade service you can check out our Google Reviews https://www.google.co.uk.ASLLocksmithReviews – these are all genuine reviews by our clients and we are rightly proud of them!. If you would like to speak to a client who has used our locksmith services then please ask and we will try to arrange this (though if you are calling with an emergency locksmith in Portslade problem late at night it may be difficult to arrange an immediate reference!)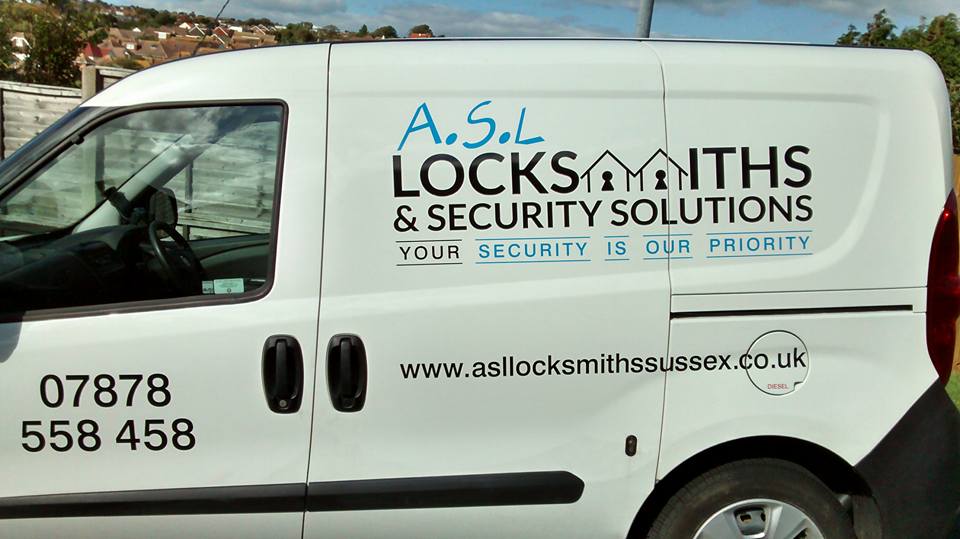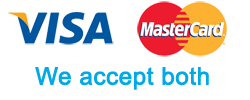 About Portslade
Portslade covers an area of around 3.465 km to the West of Central Brighton the area goes from South of the Shoreham by pass to the sea.  It has a population of around 20,000 – over 1 in 5 of these residents are aged 0 – 15 (source http://www.bhconnected.org.uk/sites/bhconnected/files/City%20Snapshot%20Report%20of%20Statistics%202014%202.pdf)
Portslade is approximately 2 miles from central Brighton and has excellent public transport facilities Eastbound there are  4 trains an hour Portslade to  Brighton and 1 train an hour Portslade to London Victoria.
Westbound there is 1 train per hour to Southampton, Portsmouth Harbour and Littlehampton and 2 trains per hour to West Worthing.
There are also a number of buses operated by Brighton & Hove Bus company http://www.buses.co.uk/travel/services.aspx and the Coastliner operating between Brighton and Arundel. – to find out more visit https://bustimes.org.uk/services/set_6-700-I-y08
The older area of Portslade known as Portslade Village has one of the city's oldest church – St Nicholas's  dating from 11.50 and is a grade II listed building – you can read more about the Church http://www.portslade-mileoak.org.uk/welcome/st-nicolas-church/ .  The village also houses Portslade Old Manor – 'one of the very few examples of a Norman manor house' in the UK.
A new manor house was built in 1807 and later used as an Almshouse for the poor. In 1904 the Manor House became a Convent. Today the manor house is home to Emmaus Brighton and Hove. Emmaus is a worldwide Chairty who provide homes for people 'for as long as they need it' providing an 'opportunity for each individual to work to overcome homelessness. ' to find out more about Emmaus Brighton and Hove visit http://www.emmaus.org.uk/brighton_hove/about_us/about_emmaus
Foredown Tower – a former water tower built to serve Foredown Hospital, an isolated sanatorium for infectious diseases  now containing one of only two 'operational' camera obscurers in the area and used as learning and visitor centre with camera demonstrations on Tuesday and Thursdays and the last Saturday of every month – for visitor  information and ticket prices visit  http://www.visitbrighton.com/things-to-do/foredown-tower-p355201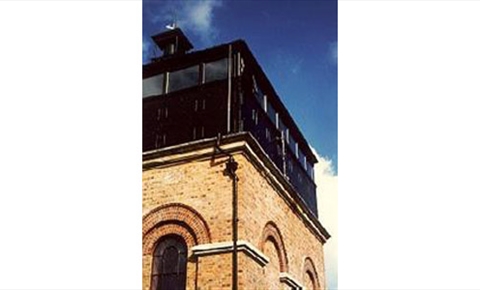 To find out more about the history of Portslade visit http://www.portslade-mileoak.org.uk/portsalde-history/portslade-village-history/
ASL Locksmiths are delighted to be able to provide locksmith services in Portslade contact us on 07878 558 458 to ask us about our emergency and non-emergency services.
If you would like to see what our customers think about us – you can check out our Facebook reviews  https://www.facebook.com/asllocksmithssussex/reviews/
If you need an emergency locksmith in Portslade, East Sussex call Jon on 07878 558 458. To see the other range of areas that we offer our services to, return to our Areas Covered page
SEE WHAT OUR CUSTOMERS HAVE SAID ABOUT US ON LOCAL LISTING WEBSITES: