CALL NOW ON 01273 240453 FOR IMMEDIATE ASSISTANCE
LOCKSMITH IN BRIGHTON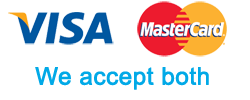 ASL LOCKSMITHS & SECURITY SOLUTIONS ARE AN INDEPENDENT FAMILY RUN BUSINESS.
WE PRIDE OURSELVES ON OUR QUALITY OF WORK AND OUTSTANDING CUSTOMER SERVICE.
Our business reputation revolves around putting our customer's security first and we achieve this through always providing the highest level of service in the installation, repair and maintenance in the work that we undertake.
ASL LOCKSMITHS PROMISE
NO CALL OUT FEES

NO VAT

NO HIDDEN CHARGES

QUICK RESPONSE TIME

TOP QUALITY, GRADED LOCK REPLACEMENT

24 HOUR EMERGENCY LOCKSMITH
OUR SERVICES
DOOR, WINDOW AND GARAGE DOOR LOCK REPLACEMENT

FREE SECURITY ASSESSMENT AND ADVICE

24 HOUR EMERGENCY LOCKSMITH

GARDEN SECURITY

BURGLARY REPAIRS

CHILD SAFETY LOCKS
SEE WHAT OUR CUSTOMERS HAVE SAID ABOUT US ON LOCAL LISTING WEBSITES:
ASL Locksmiths are now offering a 20% discount to the Health staff and British Forces:
AREAS COVERED
We cover a 20 mile radius around Brighton including the following areas:
Next
Jon provided us with an outstanding service….. He repaired some of our locks to save us having to pay for replacements and replaced the ones that needed to be more secure for our property... Excellent advice and support provided as part of his service.

Kate & Julie, Woodingdean, Brighton.
So helpful after our break in. Really understanding and reassuring. Thank you for our new security plan. Can't wait to feel safer. Thank you. Excellent, professional and speedy service.

Ella Hards
I own Johny's wares in woodingdean and have recommended ASL Locksmiths to many of my customers and i can honestly say that every single person has come back to me very Happy with the work done. They all said he was reasonable priced and they found Jon very friendly and helpful.

Johny's Wares, Woodingdean
Jon did a brilliant job of getting our gate sorted, fixed our backdoor lock and put window restrictors on all our upstairs rooms. Super friendly, professional and gave lots of good security advice.

Kian Garin Scott-Loach
Previous