If you need a 24 HOUR EMERGENCY LOCKSMITH IN Saltdean CALL 07878 558 458 OR 01273 240 453
ASL Locksmiths provides 24hr hour emergency locksmith services in Saltdean. We are a local, experienced, honest and ethical family company. We have been established for two years and are fast building a reputation for our professional, expert, friendly locksmith services – you can read some or our recent reviews on our facebook page.www.facebook.com/asllocksmithssussex
This is Jon the ASL locksmith, when you call, you will speak to him and when the ASL locksmith van pulls up at your property it will be him who arrives for the appointment. Jon will be wearing his ASL locksmith workgear and driving his ASL van – so you know it's him. Jon is trustworthy and affordable.
LOCKED OUT IN Saltdean?
ASL Locksmiths provide a 24 hour service for all homes, community buildings and offices in and around Saltdean.
WE PROMISE A FAST RESPONSE TIME AND WILL ALWAYS GIVE  YOU AN ESTIMATED ARRIVAL TIME… and if for any reason we are held up – we will let you know.
If you call and go through to our answering service we will call you back as soon as possible – usually this will be within a few minutes.
NO CALL OUT FEE's & NO HIDDEN EXTRA'S For customers in Saltdean
PAYMENT TO BE MADE IN CASH OR BY CARD – PLEASE CONFIRM HOW YOU WILL BE PAYING.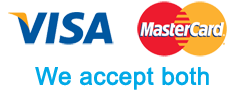 Our experienced locksmiths can fit, repair and service existing locks as well as assist if you have locked yourself out. We can open and the replace faulty locks.
Our emergency locksmiths service will ensure that your home, office or outbuildings are safe and secure before we leave at any time of the day or night.
We will always prioritise  calls to ensure that we minimise disruption to you, your family or your business.
Opening hours
ASL Locksmith Saltdean –  are open 24 Hours a day 7 days a week
As well as our 24 hour emergency locksmith service in Saltdean we also provide non-emergency locksmith services – you can give us a call to arrange an appointment. We are usually happy to provide you with a no-obligation quote we specialise in
Window locks (including all types of wooden and pvc window locks)
External door locks (front or back door locks, conservatory door locks or garage door locks)
Bathroom door locks
If you would like us to provide you with a no-obligation quote for non-emergency work then please call Jon on 0878 558 458  to book an appointment
ASL locksmith can also advise you on keeping your, garden, home, garage, business or warehouse secure. We are able to supply locks and security hardware that complies with all the latest safety standards and recommendations.
As a newly established, family run locksmiths we are building a reputation for not only our excellent locksmith skills but also our friendly and professional approach and attitude, our reliability, and for quickly reacting to your locksmith emergency.
We charge a fair price for all our work in Saltdean whether it be a middle of the night emergency call out or a pre-booked appointment. We do charge more for late night (or early morning) call outs but we are confident that our locksmith prices are good value 24 hours a day.