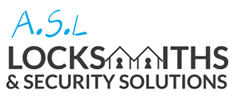 ASL Locksmith & Security Solutions provides 24 hour emergency locksmith services to shops, businesses and houses in Lewes – CALL 07878 558 458 OR 01273 240 453.
ASL Locksmiths provides 24 hour emergency in Lewes. Our experienced, local locksmith will attend all emergency calls whether you have locked yourself out, have broken your key in the lock or have lost your keys. Whatever your situation we will aim to get to you as swiftly as possible.
Our emergency locksmith service includes making sure that your home, office, sheds or garages are safe and secure before we leave – regardless of the time of day or night.
If you would to pre-book a non-emergency locksmiths appointment to:
• Review your home or office security
• Fix or replace a broken lock
• Secure your garden
• Fix Child safety locks
• Or if you would like us to change locks on a rented property
For non-emergency repairs to replace or repair current locks, or to provide a full security assessment please call Jon on 07878 558 458 to book an appointment.
ASL Locksmiths are a friendly, ethical, family locksmith – you can read some or our recent reviews on our facebook page www.facebook.com/asllocksmithssussex.
If you would like us to provide you with a no-obligation quote for non-emergency work then please call Jon on 0878 558 458 to book an appointment.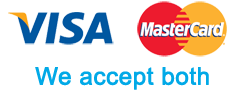 "You can see Lewes lying like a box of toys under a great amphitheatre of chalk hills … on the whole it is set down better than any town I have seen in England" — William Morris (1834-1896)
Surrounded by chalk cliffs and laden with beautiful streets, the country town of Lewes is the perfect place to live or visit on a short break. This market town has an abundance of independent retailers and businesses making it an attractive area for visitors and residents alike.
As well as having an incredible selection of shops, Lewes plays host to a marvellous array of hotels, bed &breakfasts, cafes, pubs and restaurants. Don't forget to check out the Farmers Market which is held on the first and third Saturday of every month from 9am till 1pm http://www.commoncause.org.uk/lewes-farmers-market/ or the Lewes Friday Food Market on every Friday from 9.30am till 1.30pm http://lewesfoodmarket.co.uk/.
Lewes plays host to their annual bonfire night on the 5th November, they are the largest and most famous bonfire festivities in the United Kingdom. The celebrations in Lewes are dual purpose as they celebrate not only the foiling of the Gun Powder Plot in 1605, but also in memory of the seventeen Protestant Martyrs burned at the stake between 1555 and 1557 (source: http://www.lewesbonfire.co.uk/bonfire.aspx ).
Lewes is located approximately 9 miles from Brighton, and takes 30 minutes to travel between the two by car. Alternatively there are regular train services running between Brighton and Lewes which can take cut travel time down to as little as 13 minutes. Train timetables between Lewes and Brighton can be found at https://www.thetrainline.com/train-times/lewes-to-brighton. Alternatively trains from Brighton to Lewes can be viewed at https://www.thetrainline.com/train-times/brighton-to-lewes. Southern rail also provide direct trains to London Victoria Station from Lewes which take approximately 1 hour and 15 minutes, the train timetable for this route can be found here https://www.thetrainline.com/train-times/lewes-to-london-victoria .
Furthermore there are a number of prominent historical buildings located in Lewes, these include the Lewes Castle, The Bull House, the remains of the Lewes Priory, Anne of Cleaves House or Wealden Hall House, The round house; a re-constructed windmill owned by Virginia Wolfe and the Southover Grange and public gardens. There are many more historic buildings located around the town, many of which are homes, sites of small businesses or remain as notable features of the town. These include the Harvey & Sons Brewery, the railway station and the Fitzroy house (source: http://www.british-history.ac.uk/vch/sussex/vol7/pp7-19).