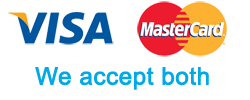 ASL locksmith and security solutions provides 24 hour emergency locksmith services to people who live or work in Falmer, Brighton East Sussex.
Our local, experienced locksmiths can repair, fit and service all types of locks as well as assist you if you have locked yourself out. If you have broken your key, either in or out of the lock, we can help by opening the lock and replacing the key.
Our emergency locksmiths service includes making sure that your home, office, sheds or garages are safe and secure before we leave – regardless of the time of day or night.

We will priorities emergency calls to ensure minimal wait times and where possible give additional priority to families with young children or older  people who may feel more vulnerable.
Falmer in East Sussex is approximately 9 miles North East of central Brighton and has good transport facilities. There are regular bus and train services from Brighton and Lewes. Falmer is 'divided by the A27 Road and are linked by a footbridge. Falmer is also home to the American Express Community Stadium, http://www.amexstadium.co.uk/landing-page/index.html  which is the home of Brighton & Hove F.C. The stadium was completed in 2010 and provided a much needed home after the club's previous home (The Goldstone Ground) was sold in 1997. Between 1997 and 2010 Brighton & Hove F.C had temporary homes at Gillingham (75 miles out of Brighton) and later at the Withdean Stadium on the outskirts of the city.
Falmer has campuses for the University of Sussex (US) and University of Brighton close by.
The 2011 census suggests that the total population of Falmer is around 284 people
For further information about the history of Falmer visit http://www.falmervillage.co.uk/history.php
If you would like to find out more about what our customers think of our service visit  https://www.facebook.com/asllocksmithssussex/reviews/
If you need an emergency locksmith in Falmer, Brighton, East Sussex call Jon on 07878 558 458.
To see the other range of areas that we offer our services to, return to our Areas Covered page.